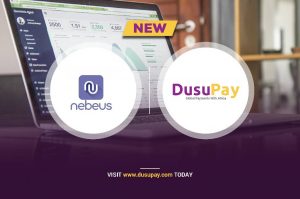 The UK based crypto currency company leverages bitcoin to enable its clients send money, issue loans and withdraw funds.
Most people in Africa cant afford to mine bitcoin. The only way they can partake in this new crypto currency is by actually purchasing the coins.
With 54 different countries all having different currencies I believe Africa is the ultimate use case for any crypto currency.
The Problem crypto currency have been facing with Africa:
Truth be told most people in Africa cant afford to mine crypto currencies like Bitcoin. The only way they take part in this is currency by actually being able to buy and easily liquidate from bitcoin to there local currency. The only issue with most service providers is they are only familiar with cards (Visa and Mastercard) as the only mode of payment for crypto currencies purchases.
Africa predominantly uses alternative modes of payment to pay for service and receive funds like mobile money for companies like Nebeus it is increasingly relevant you tap into the way Africa pays.
Solution:
The integration with DusuPay ensured that clients in Africa could now easily buy bitcoin on the nebeus platform using the means they are accustomed to. With or without bank accounts, we are seeing more and more people on the continent buy crypto currencies and transfer funds.
With DusuPay clients can buy bitcoin and liquidate funds directly to there mobile money wallets and bank accounts in Africa
Here is the full list of countries the DusuPay platform currently collects from, pays out to and the mode of delivery of funds
Nigeria. All payments are done to Bank accounts and funds are delivered to bank accounts instantly. Advisable maximum per transaction is 750,000 Naira. Market share 100%
Kenya. Mode of delivery is Mobile money Safaricom MPESA. Pay outs are instant. maximum deposit per transaction is 70,000 KES
Cameroon. Mode of delivery, Mobile money. Available mobile money wallets MTN mobile money is live and Orange money is going live on 15th June 2017
Rwanda. Mode of delivery, mobile money. MTN mobile money
Uganda. Mode of delivery Mobile money. Available for MTN mobile money and airtel money. Maximum limit is 5,000,000 UGX for Airtel and 4,000,000 Ugx for Mtn. All pay outs are instant
Ghana. Active mobile money wallets are Airtel, MTN and Tigo. Market  Share 100%
Tanzania: Pay outs are done to Mobile money wallets. Available wallets are Tigo PESA, Vodafone MPESA and Airtel money. All pay outs are instant
South Africa: All bank accounts and
Kenya Bank accounts
Ghana Bank accounts