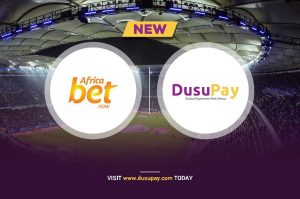 The betting Giant AfricaBetNow is now fully operational in Africa. The company quickly realized that visa and mastercard dont work well on the continent considering the majority of the people on the continent do not even have bank accounts.
With how fast the betting industry is growing, it became crucial that the company tapped into exactly how Africa pays online, Hence DusuPay.
DusuPay is the ideal payment gateway built for multi-million dollar corporations operating in Africa. The platform integrates a wide variety of payment options to make it possible for any company to seamlessly accept and make payments across multiple African countries to both mobile money wallets and bank accounts through one  API.
The company is now processing millions of dollars each week. It is now a must watch in the betting space